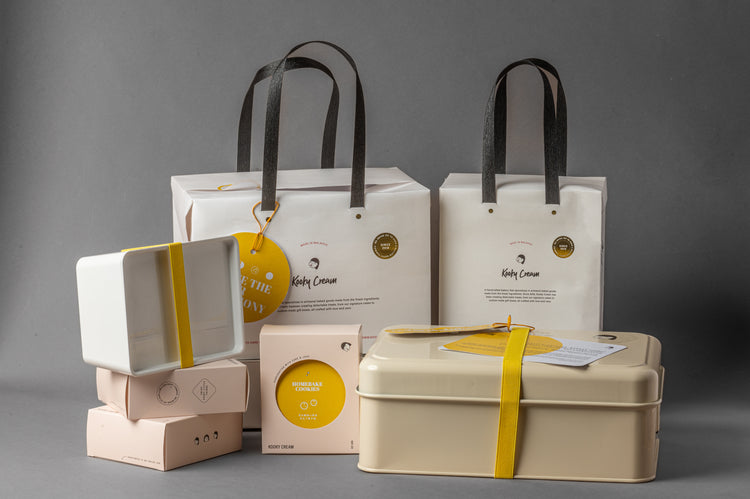 🌕🎵 Taste the Lunar Symphony 🎵🌕
Savor the artistry of our handcrafted tea-infused mochi, available in four exquisite flavors: Ajisai Matcha Azuki, Genmai Roasted Brown Rice Sea Salt, Kyoto Hojicha Dark Chocolate, and Iron Lady Almond. Two of our exclusive flavors, Ajisai Matcha Azuki Mochi and Genmai Sea Salt Mochi, are meticulously handcrafted with Niko Neko's artisanal quality tea powder, ensuring a delightful taste experience.

This year, we're taking a sustainable approach by using reusable containers. Often, mooncake festivals see extravagant and non-recyclable packaging, resulting in unnecessary waste. We're repurposing our containers for everyday use to promote recycling and reduce environmental impact.

Our design is Simple and Minimalistic, highlighted by a vibrant yellow color that symbolizes the moon. The design features subtle music notes around it, signifying the enjoyment of handcrafted mochi while listening to music and gazing at the moon.